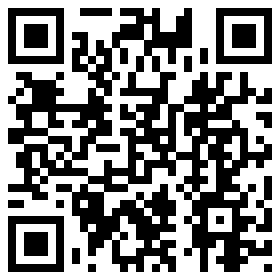 I'm sure you've seen these strange looking barcodes all over store windows, at the register, on product packaging, and even on menus. But, have you ever scanned one? And, better yet, does your camp have a mobile marketing strategy?
QR Codes have a tremendous upside! QR Codes are far more powerful than the typical barcode, as they can contain practically anything. You can link them to your Facebook, Twitter, Pinterest, Website, Coupons, Pictures...see where I'm going with this. The possibilities are practically endless!
Once you have this QR Code, you can place it...anywhere! You can send it in an email, print it on flyers, packaging, pamphlets, and you instantly give direct access to tons of information! QR Codes are also quickly replacing the good old 'free coffee' punch cards. Not only can you share info with a QR Code, but you can also track info. You can set up promotions such as, "Check in here 3 more times and receive...". You are able to create a direct interaction with your customers, or potential customers!
Just imagine all the great marketing potential embedded in a tiny little barcode! If you're having trouble seeing the possibilities, that's where we come in! We have endless ideas of how you can utilize technology to help your marketing campaigns. Get in touch with us today to help grow your social media and mobile marketing campaings! Email info[at]campdvds[dot]com or call us at 914-788-1555.